For some reason this Colorado wildflower season was very similar to last year – both were challenging to find profuse flowers in the mountains. I found some clumps here and there, but nothing like I had seen in years past. I came away with a few photos of some flowers and then some other scenic photos that I enjoyed photographing in the absence of many flowers.
This photograph depicts a combination of Indian Paintbrush (different colors) and Lupines interspersed with boulders in the White River National Forest.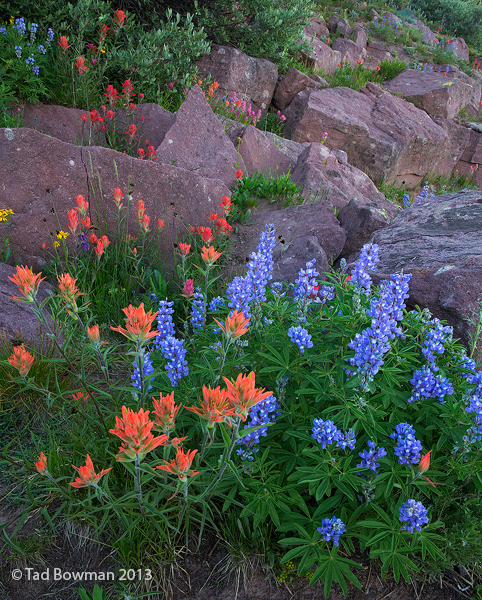 The following photo was a surreal sight. Standing high up in the La Plata Mountains and have clouds swirl around you was amazing. At first I was a little unnerved by the weather thinking it could lightning at any moment. Then the sun broke through the clouds for a brief minute illuminating Diorite Peak.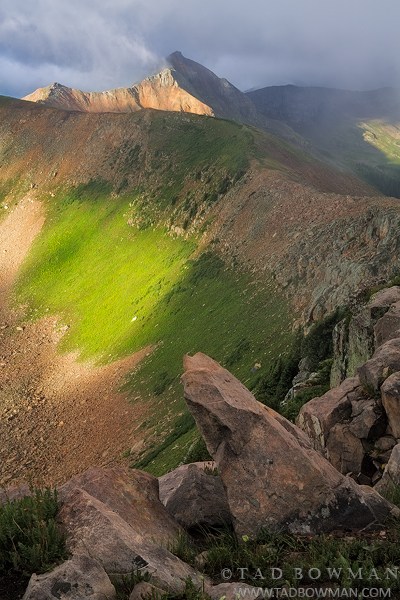 Next this was one of my favorite images from the trip. I was backpacking and was hoping to captures a mountain backdrop reflecting in a lake. I bombed out two days. However, I did find a little stream that captured my interest. I followed it up and saw this cascade and really liked the surrounding. This was taken in the Uncompahgre National Forest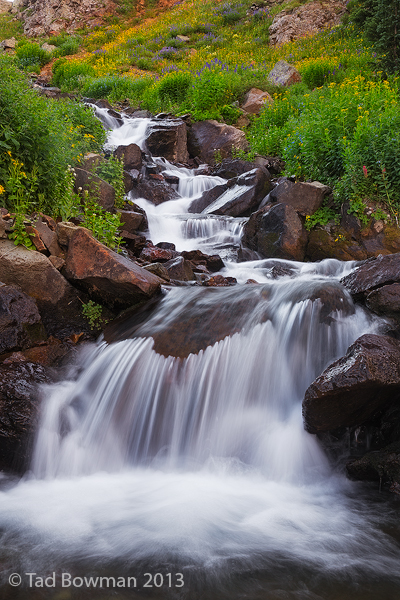 This last image is also one of my favorites. I had been interested in photographing Snowmass Peak for several years but never made my way there. This year, I decided that I would do it. Not only was the area around the lake fantastic, but the hike was one of the most enjoyable hikes I had ever been on. Plenty of alpine meadows and majestic mountains.