Another year has rolled around and I've just finished processing photos from my annual spring Desert Southwest trip. Most years, I find myself visiting Utah and Arizona twice a year. Once in the winter and another time in the spring. This year I decided to start with a backpacking trip into Coyote Gulch in Grand Staircase-Escalante National Monument. I started off in the morning heading towards crack in the wall anxious to see the stream and the green trees that surround it. I descended into the canyon and waded up stream until I found a waterfall that I wanted to photograph. I pulled out my tripod extended the legs. Next I took out my camera and started to mount it on my tripod when I realized that I forgot my tripod mount for the camera. I had no way to steady the camera on the tripod to eliminate camera shake. I decided that there was no way I could stay. It would irritate me too much not being able to photograph. Back to the car I went.
That will have to wait for another year – on to plan B. Next stop, bentonite hills in Arizona. I love these hills. It's so much fun exploring and finding compositions along with interesting colors. It's hard to believe that people actually eat this clay! The following image was taken on top of some hills and I used a focus stacking method to combine various focal points to make a super sharp image. I really liked the purple and red tones combined with layers of lines and some nice texture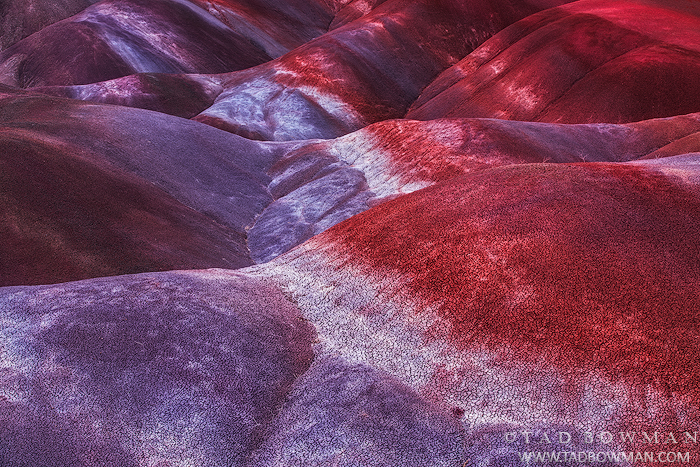 Another image from the area that I really liked really reminded me of some kind of reptile scales especially with the foreground that reminded me of a foot along with interesting splashes of yellow.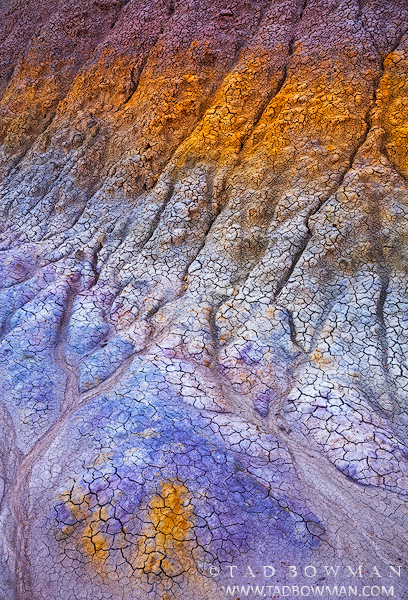 The last image in this area was of little flowers in cracked mud called Four Wing Saltbush. I really like the contrast between dry and lifeless to flowers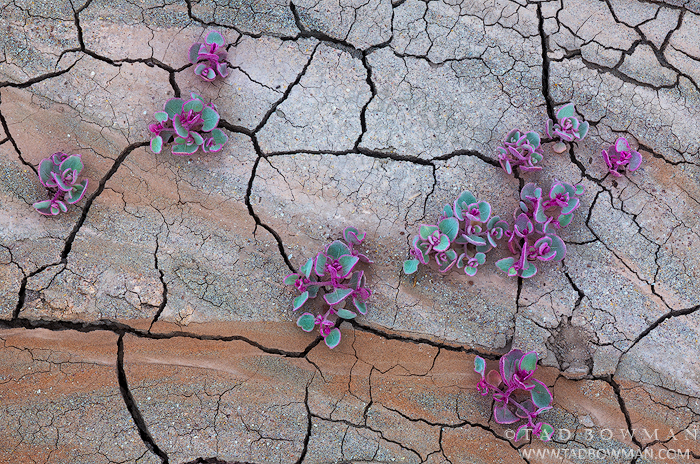 This next image was taken near the Vermillion Cliffs area of Arizona. The structures of the rocks resemble lattice riding red waves down the sandstone. They look so fragile and you can't help but wonder how they survived so long.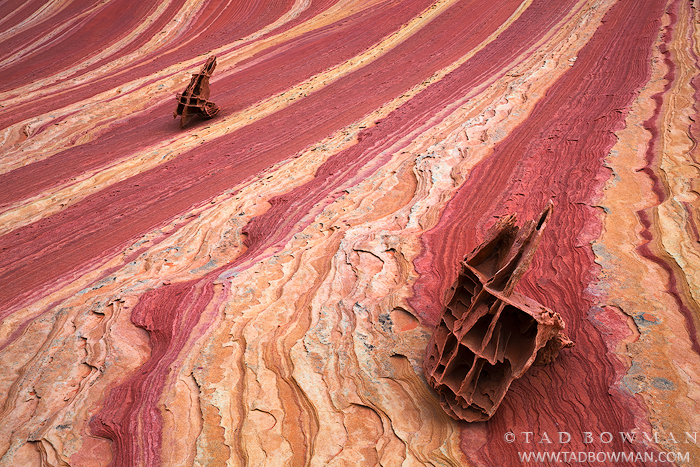 I've attempted this last photo multiple times without success. It's one of my favorite locations and I've been told that the Navajo consider this canyon to be their Grand Canyon. In this particular photo, I was perched on a ledge as a thunderstorm came through. The winds were very strong and I was getting drenched as I held onto a rock and my tripod to prevent the both of us from going over. The storm passed quickly and the sun came out to treat me to two rainbows with warm light of the setting sun.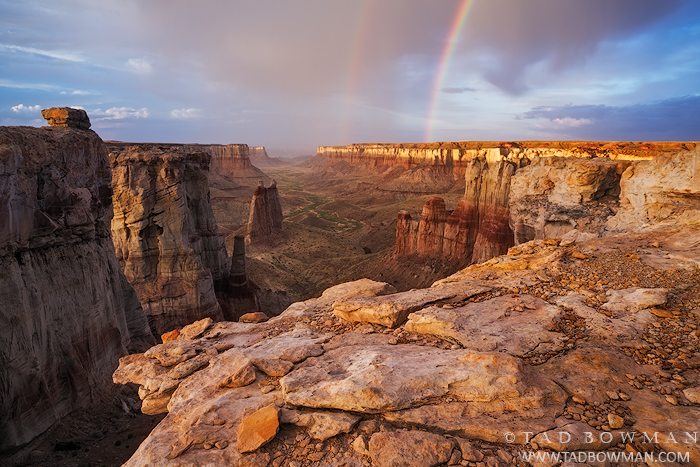 These are a sampling of photos from the trip.  More are located in the New Photos section and the Desert Southwest section of my website. Thanks for looking!